5 Helpful Tips To Market Your Family Entertainment Venue
5 Helpful Tips To Market Your Family Entertainment Venue
https://www.smart-entertainment.co.uk/wp-content/uploads/2021/05/smart-Blog-Header-Template-1024x538.png
1024
538
SMART Entertainment
SMART Entertainment
https://www.smart-entertainment.co.uk/wp-content/uploads/2021/05/smart-Blog-Header-Template-1024x538.png
As England prepares for the easing of even more lockdown restrictions on May 17th, the team here at SMART Entertainment will be on hand to make sure your business gets off to a winning start.
To help you start preparing to re-open after what's been an incredibly turbulent year, we thought we'd give you some tips & tricks to help maximise your footfall and boost your bottom line.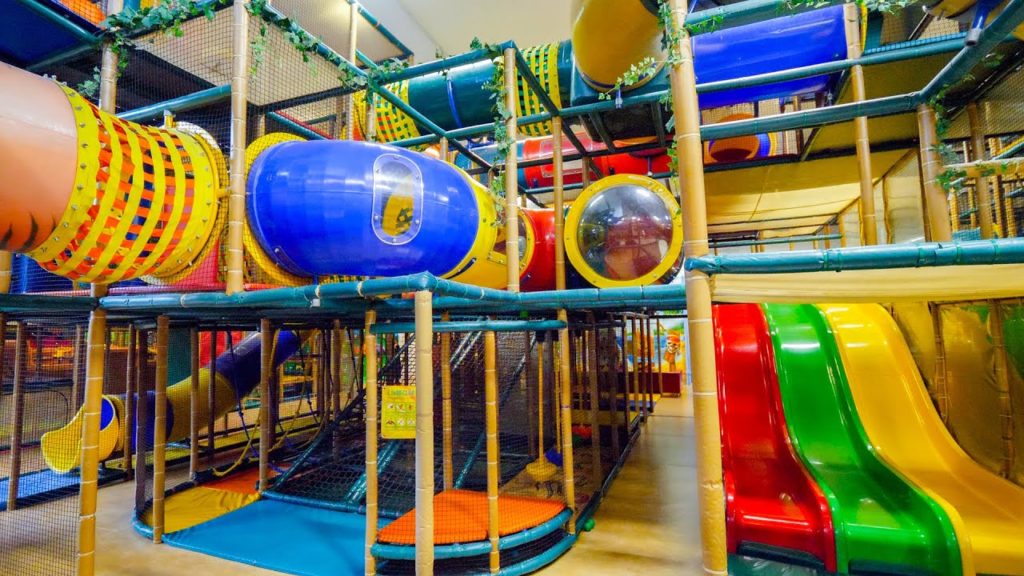 Monetise your website
Given the world we now live in, customers should be able to make a booking via your website 24/7. In fact, 82% of all bookings in 2019 were made online via a mobile app or website, without human interaction.
Pop-up banners and chats on your website are also a great way to get someone to make a booking online. Consider using pop-up banners in instances when a user shows exit-intent (such as their cursor heading to the back button). They're a great way to encourage potential customers to make a booking at your venue, and often will lead them to also making repeat bookings in the future…if the experience is a good one of course.
Make use of your customer's social media accounts
We know how much customers love to share their special memories and experiences on social media, which is why having branded props and tools can make for a great photo opportunity, as well as great publicity tools.
What's more, user-generated content is great for keeping those margins low and engagement rates high!
We'd recommend using particular hashtags representing your centre/industry or even creating one of your own such as #BookSMART. This form of marketing can be incredibly valuable in getting your brand out there to the masses. 
Also, we'd highly recommend that you make sure your venue has strong (and free) WiFi, especially if your network signal is poor, as this helps keep customers in your venue for longer and allows them to post to social media straight away.
Create a story or experience
In recent years there has been a shift in demand particularly amongst the younger generations. Customers now want to buy an experience rather than just a product, driving the emphasis away from tangible products to customer service, the brand's ethos and values, sustainability, eco-friendliness, etc…
To tap into the phycology of this ever-changing market, maybe consider adjusting your brand's messaging and contemplate the story or experience you're creating, instead of solely focussing on deals.
The Birthday Party Campaign
In your CRM you should aim to get your customer's birth dates from where they've previously booked, this will allow you to perform birthday drip marketing campaigns in the build-up to their birthday.
As part of our booking process, you can collect customer details with GDPR compliant OPT-IN capture fields. You can then use this information to integrate with MailChimp, SurveyMonkey, etc.
We also back up every 4 hours to an off-site mirrored server and we use top-quality mainstream hosting providers to ensure you have continuity of service.
Consider time-sensitive deals
If your entertainment centre is based in an area that has a lot of tourist footfall, why not consider offering your guests a discount voucher if they come back to your venue within the next 7 days?
Keen to hear more about how we can help you flourish in 2021?
If you're not already a customer, we'd love to show you how SMART Entertainment can help you plan and manage your reopening.
Our innovative booking solutions and years of experience in the family entertainment centre industry are among the many reasons we're the UK leading booking software company.
To book a free demo, or to ask any initial questions then please email us at [email protected] or give us a call on 0333 444 0944.